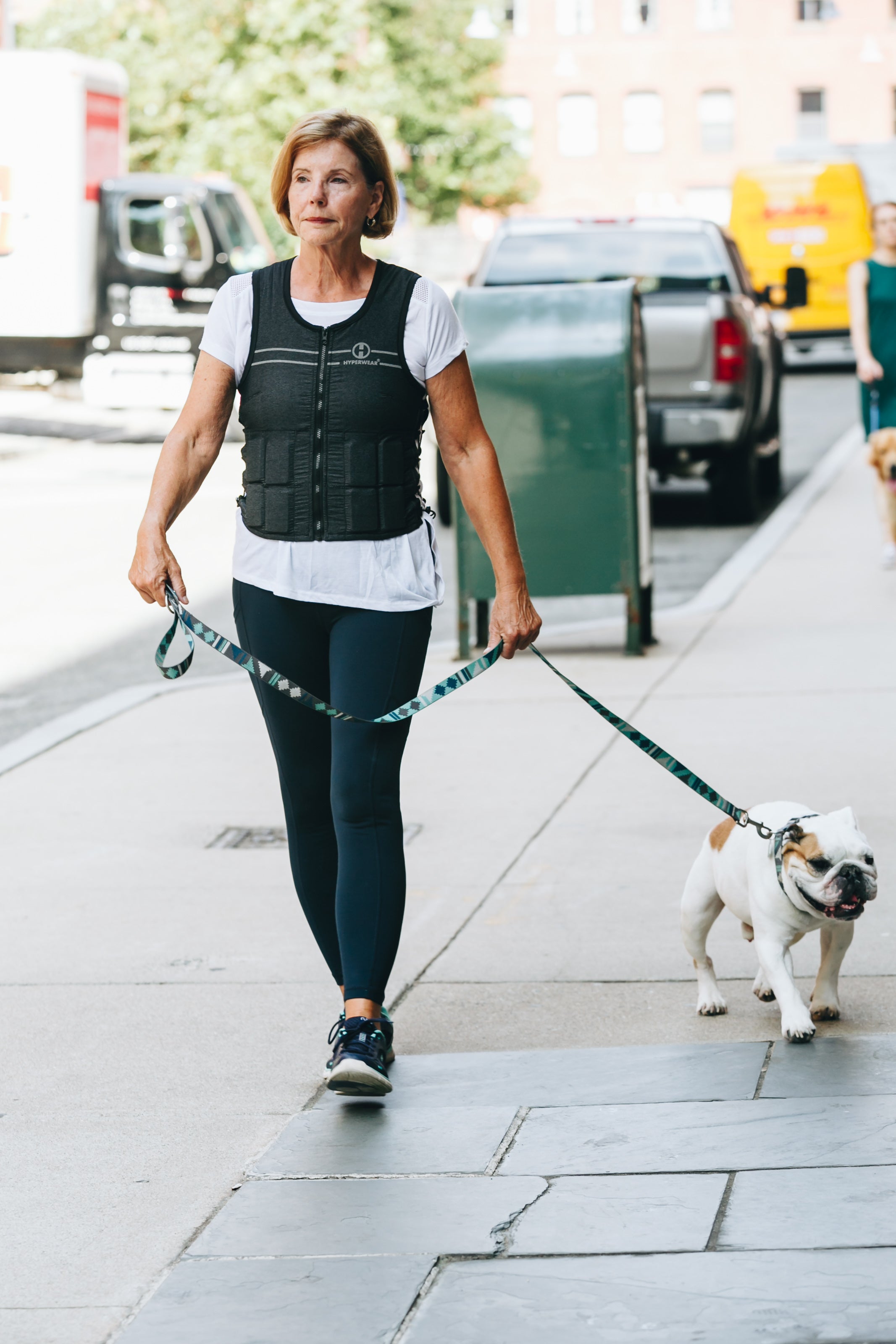 THE HYPER VEST - THE PREMIER ADJUSTABLE WEIGHTED VEST
Hyperwear brought the patented control-stretch Hyper Vest weighted vests to market beginning with the Hyper Vest PRO for men and women over a decade ago. With exceptional USA made 100% stretch fabric and super thin profile, Men's Health named it the "Best Weighted Vest." Today the Hyper Vest line of weight adjustable training weight vests includes the sleek black uni-sex Hyper Vest ELITE and women's Hyper Vest FIT weighted vest made with durable CORDURA® fabric. In 2022 the patent pending Hyper Vest TAC adjustable weighted vest joined the family as the only tactical plate carrier weight vest with adjustable weight and flexible weigh vest plates. Weighted clothing with increased intensity taxes the cardiovascular system and engages the entire core, improving overall performance, speed, endurance, and strength training. All Hyper Vest strength training weight vests feature adjustable weights for progressive loading – the right way to build strength.
HOW TO CHOOSE THE BEST WEIGHTED VEST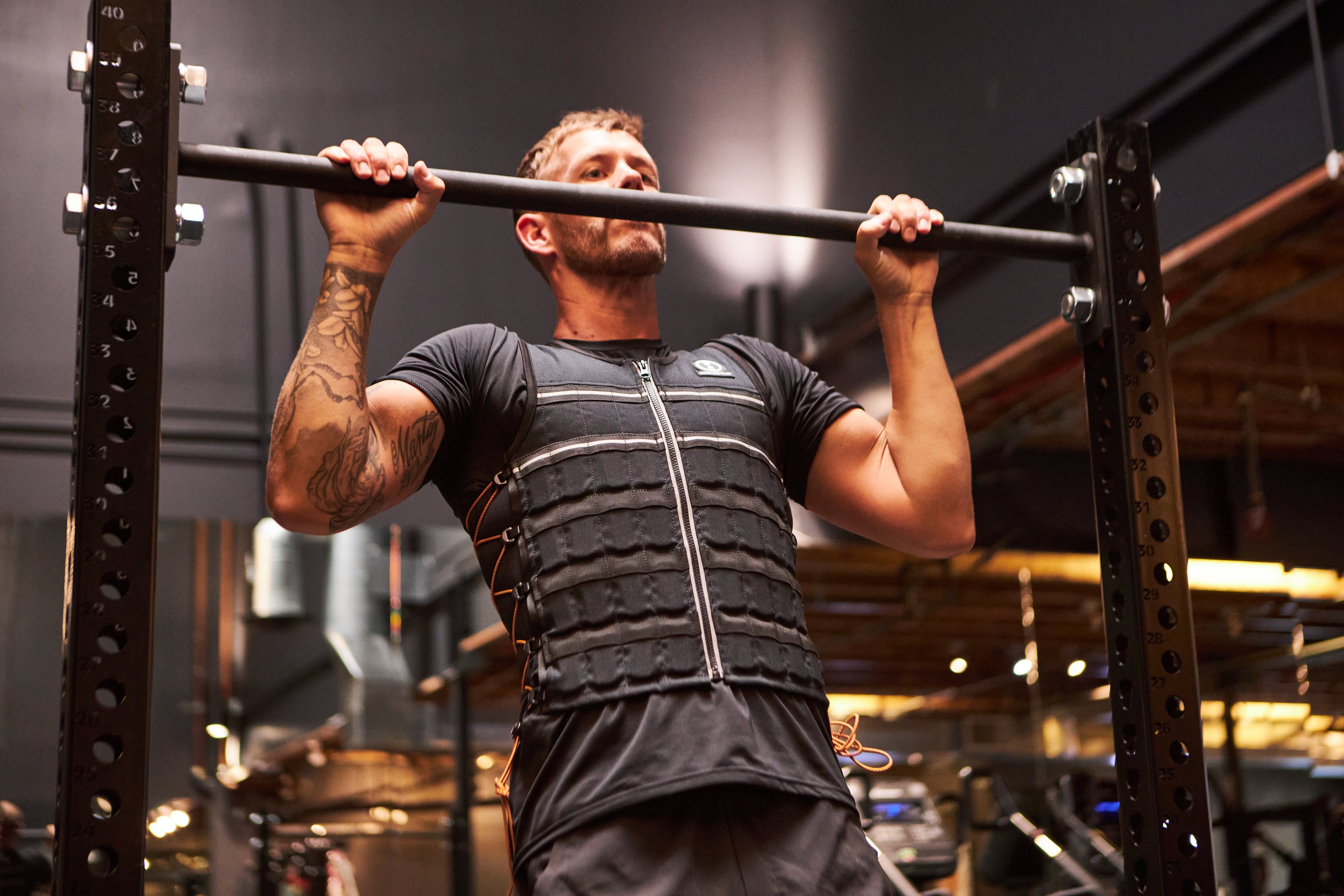 LEVEL-UP WITH THE ADVANTAGE OF HYPER VEST WEIGHT VEST PERFORMANCE
All Hyper Vest weighted vests share exceptional quality and design. Side lacing and open sides for cooling started with the Hyper Vest PRO. One–way stretch fabric and flexible weight plates allow our weighted vests to overload your core without compromising movement. All Hyper Vest weighted vests are fully weight adjustable in small increments. The PRO and ELITE have YKK zippers for long life. All are designed in the USA – the PRO uses USA fabric, the FIT and TAC models are Made in the USA with 100% USA recycled steel shot.
Weighted Vests
Adding a weighted vest when you walk increases the load on your body turning a low intensity exercise into a weighted vest workout. You get the impact of weighted clothing increasing your work rate making it harder to walk at the same speed for the same time if you did not wear a weight vest. Weighted vests have also been proven to build bone density while walking for people who have osteopenia or osteoporosis.
It depends on which weighted vests you workout with. Generally, the best weight vest schedule would use intervals that are short in duration but produce desired results. Include recovery intervals without the vest. The amount of weight you are wearing and the workout are key variables. The answer is different if you are an athlete developing a weighted vest workout plan, a runner working on speed and endurance, or a walker wanting to increase bone density. The answer is different if you have an adjustable weighted vest so that you can vary the load. For example, the best weighted vest workout plan for a marathon runner would be using an adjustable weight vest for hill repeat intervals gradually adding up to 10% of body weight at a time and increasing the length of time the intervals are repeated. Hyperwear is always available to help with specific questions about using a weight vest.
Yes, you can build muscle with weighted vests. Any added resistance during a workout puts additional stress on your body forcing your muscles to work harder. Even a simple mini band elastic improves bodyweight exercise results. By zipping into a weighted vest your muscles work even harder with the added strain. Using an adjustable weight vest is even more effective to build muscle since the load can be increased over time for the same reason dumbbells come in different weights. The best weighted vests are designed with a zipper to make it easy to quickly add and remove a load during your workout.
Think about a bodyweight workout compared to a weighted vest workout that adds 10 or 20 lbs to your torso. Well designed weight vests hug your upper body and shoulders to distribute an extra load that works your core muscles, diaphragm and deep intercostals hard. Your respiratory muscles are taxed bringing you increased cardio strength benefits in the same time. The Hyper Vest® weighted vests by Hyperwear were patented to be elastic in only one plane – horizontal. They allow your chest to press against that elastic resistance while breathing for an added benefit. Other weighted training vests hang almost all the weight from your shoulders and bounce around.
Considering buying a weight vest but confused about how much weight you should use? The best weight vest for you should not exceed 10 percent of your body weight. Exercise scientist's research on weighted training vests have focused on 4 to 10 percent of body weight. There are a wide variety of available weights and you can find a weight vest for men with crazy loads up to 150lbs. A super heavy vest may only be the best weight vest if you are a firefighter. Look carefully at design too. The best weight vest for functional training is not going to be the best weighted vest for running. Single large flat weight plate vests may work to add weight while doing olympic lifts, but a vest that is flexible to hug your core is better for movements like muscle-ups and running. Planning on doing the hero WOD MURPH? You need a 20lb weight vest for men and a 14lb weight vest for women.
Functional Training
More Tools