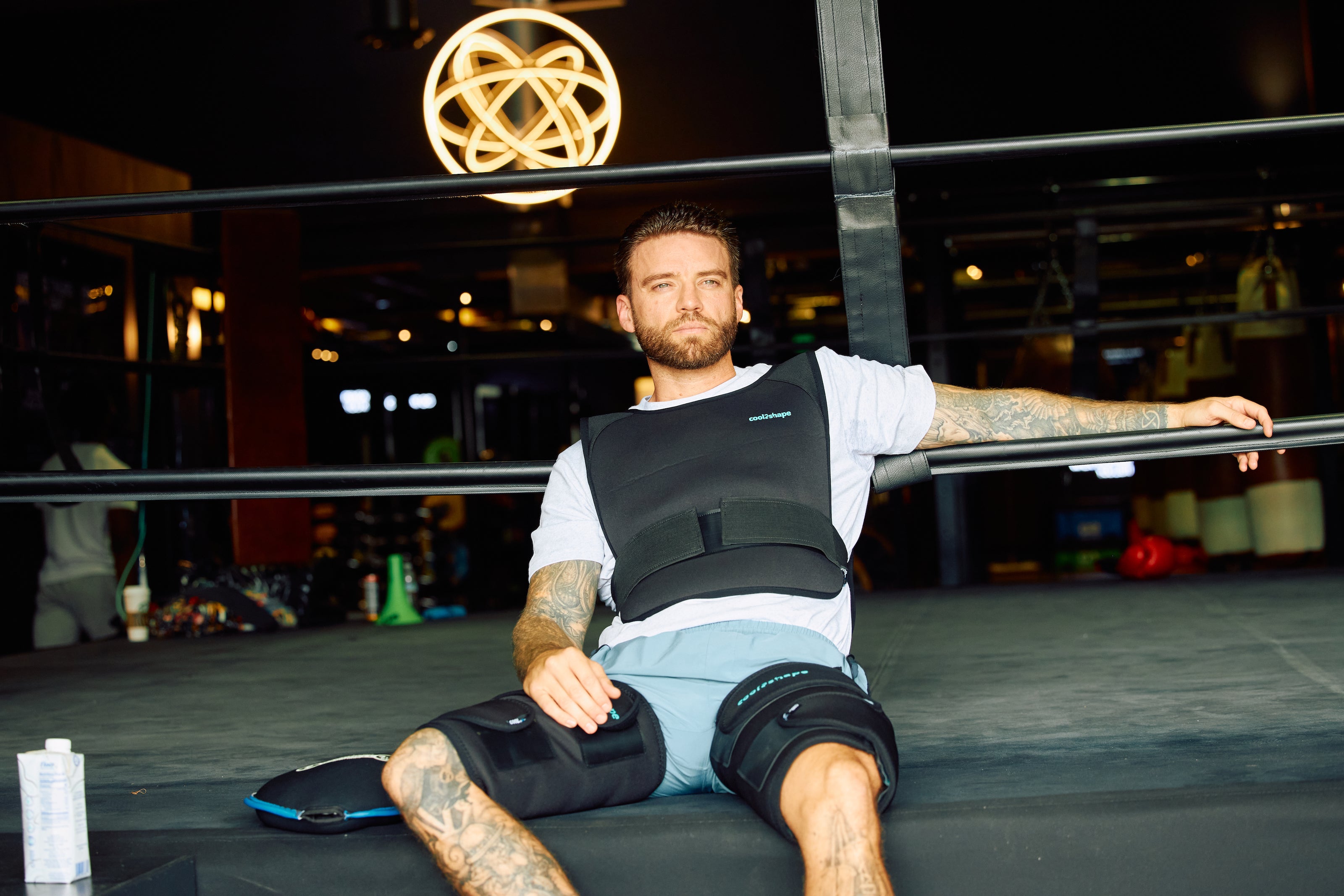 Introducing
WELLNESS EQUIPMENT FOR HEALTH AND RECOVERY
The Hyperwear wellness equipment product line includes innovative self-care wellness wearables - Hyper Vest® weighted vests, Cool2Shape™️ patented cooling vests to activate brown fat, CoolOver ice vests and other Cooled by Inuteq products. We offer wellness apparel that provides added body weight, personal cooling, and compression for real results. Our soft SandBell and SoftBell weights are uniquely safe and effective for adaptive physical education and special needs fitness. Explore our wellness product line for help with bone density, osteoporosis, calorie burn, weight loss, metabolic disease, heat stress, adaptive fitness, and work out recovery.
Cooling Vest Technology
WHAT CAN COOLING VESTS DO FOR HEALTH AND RECOVERY?
Hyperwear offers a range of cooling products with Cooled by INUTEQ® technology that are beneficial for metabolic health, heat stress, and athletic pre-cooling and recovery. Cool2Shape stretch neoprene vests hold cooling packs tight to your body and uses an insulating layer of neoprene the best body cooling – far better than loose fitting fabric cooling vests. CoolOver™ cooling vests aid with athletic performance, recovery, worker safety, police, EMS, firefighters, military and medical conditions like multiple sclerosis. The simple design uses flexible cooling packs held to the body with vinyl straps. INUTEQ-PAC® 100% bio-based phase change material ("PCM") cooling packs provide temperature targeted cooling -available in different cooling temperatures.
Hyperwear and Inuteq have collaborated to bring the first patented cooling vest to market to activate weight loss by boosting metabolism – burning calories using mild cold to activate Brown Adipose Tissue -"brown fat". Our cooling packs target a comfortable 58 degrees giving you results without shivering. Cryo cold sculpting treatments use freezing or sub-freezing cold for spot removal for limited results that are cosmetic and not healthy.
Wearing cooling vests for a couple of  hours a day for a few weeks has been shown in studies to activate brown fat, which is being investigated for treatment of obesity, diabetes and cancer.
CoolOver cooling packs are available in several temperatures and can be used as an ice vest for personal protection from heat stress. From the top F1 Grand Prix drivers and top cyclists in the world to workers in hot conditions, we have the body cooling solutions.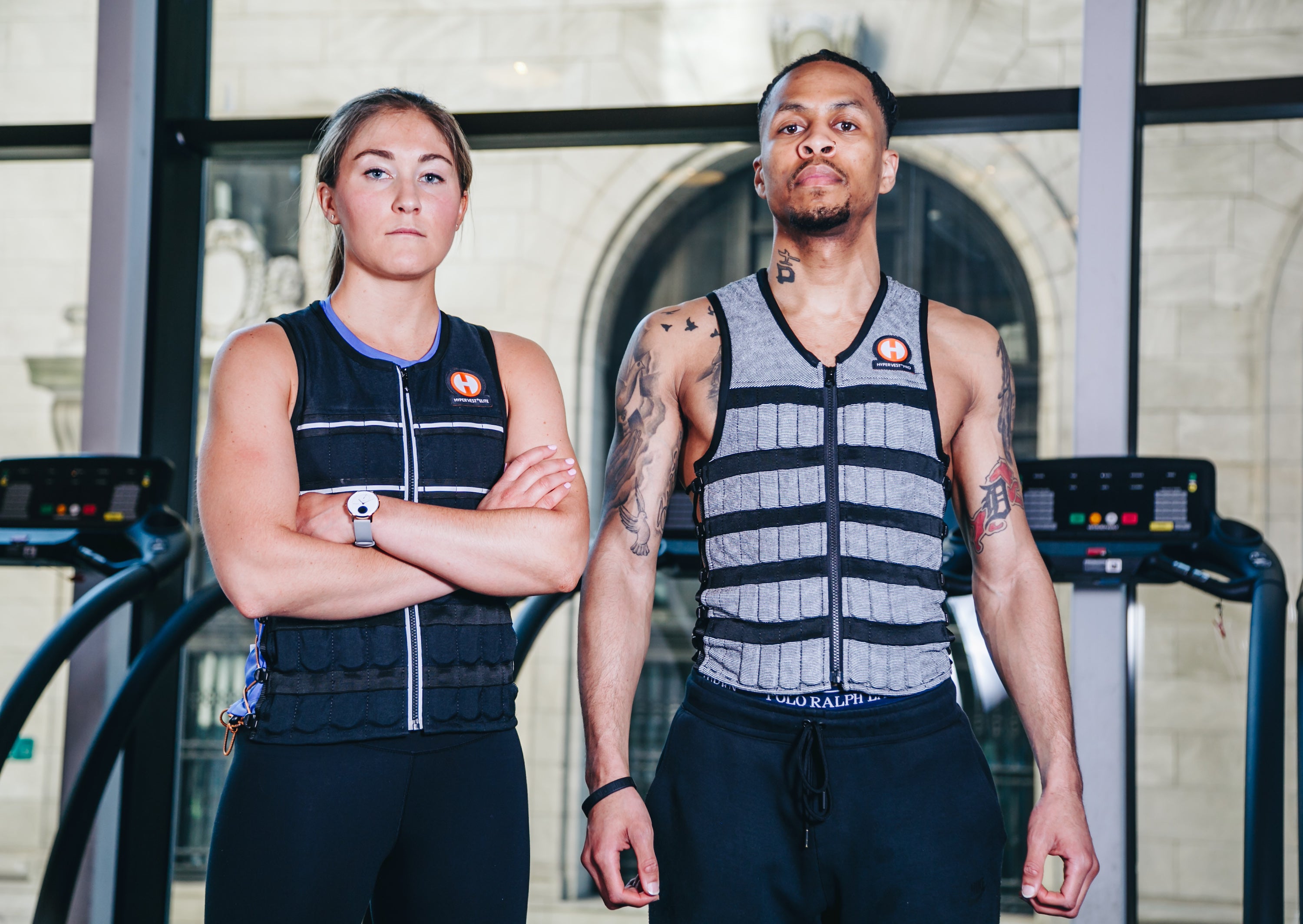 Wellness Wearables
Weight Vest Benefits
Weight vest research findings show important health benefits for those that need to build bone density, lose weight, or have autism spectrum disorders that respond to weighted vests and compression.
Weight Vest Technology
WHAT CAN WEIGHT VESTS DO FOR HEALTH AND RECOVERY?
Simply adding weighted apparel for a walk helps those with osteopenia or osteoporosis improve bone density without drugs. Using a heavy weight vest (around 11% of body weight) reduced fat and built muscle in study of benefits of weighted vests for obesity. Balance and strength improvements in older adults can help with recovery or prevention of falls.
Latest Innovation
WHAT IS THE SCIENCE BEHIND HYPERWEAR WELLNESS WEARABLES?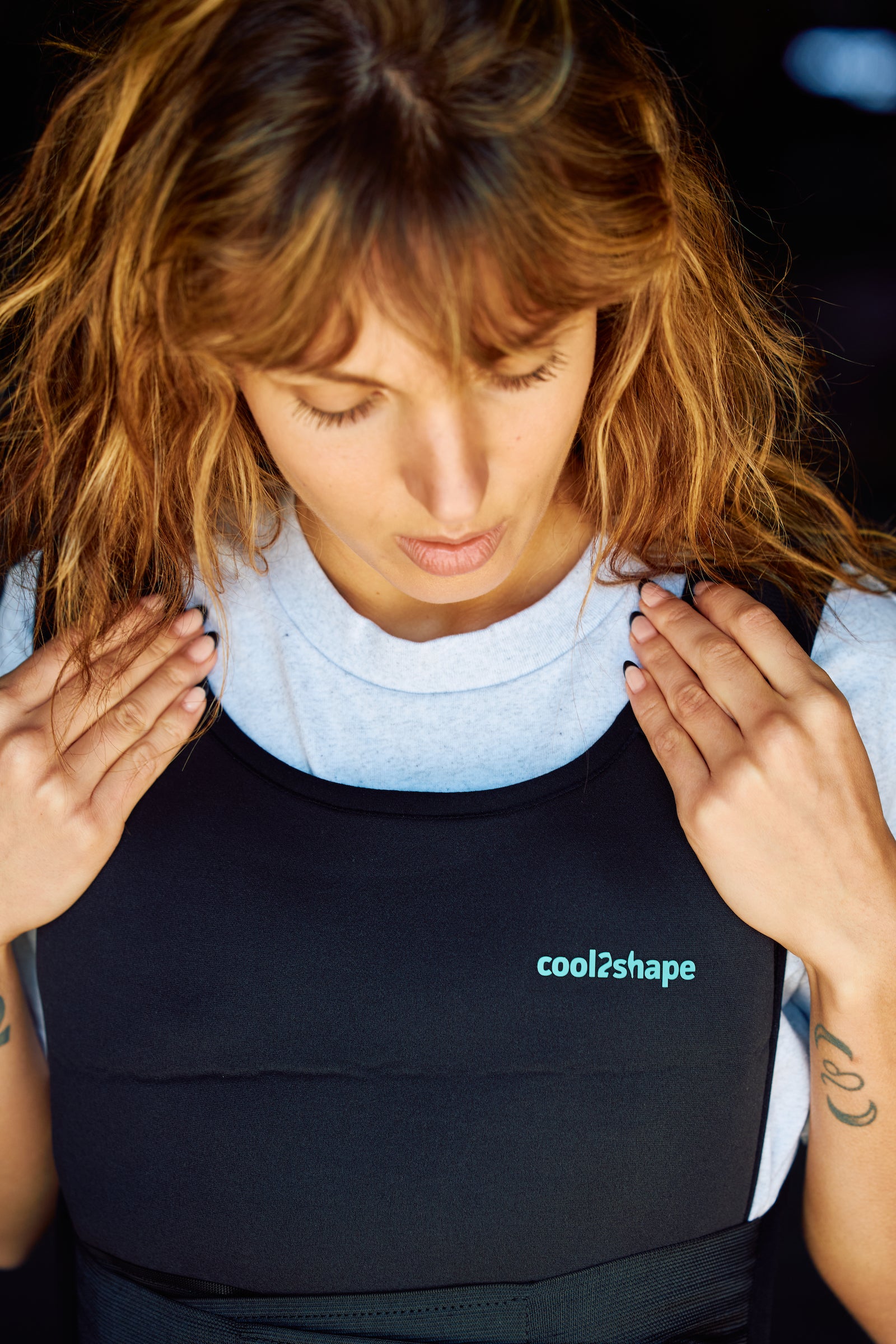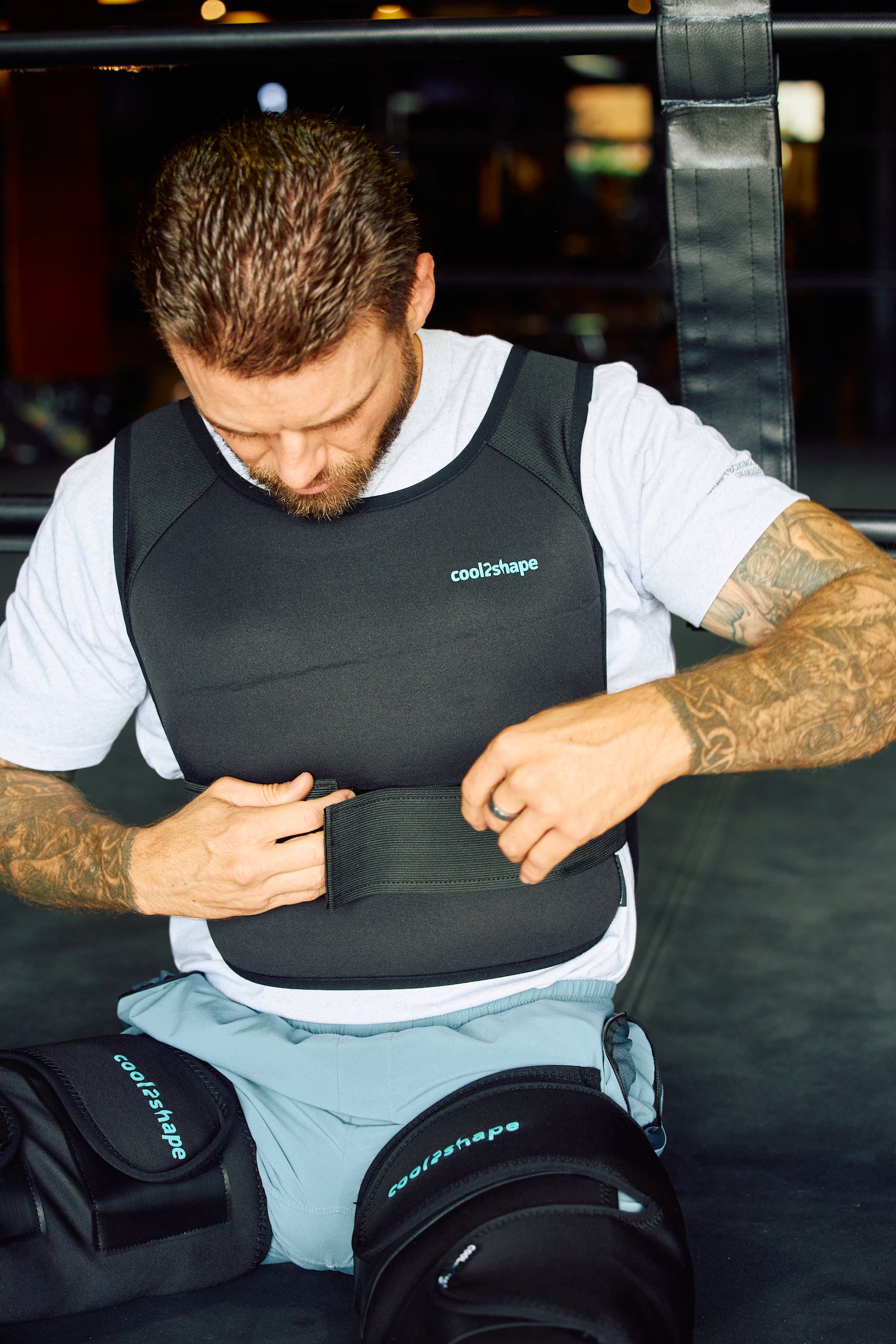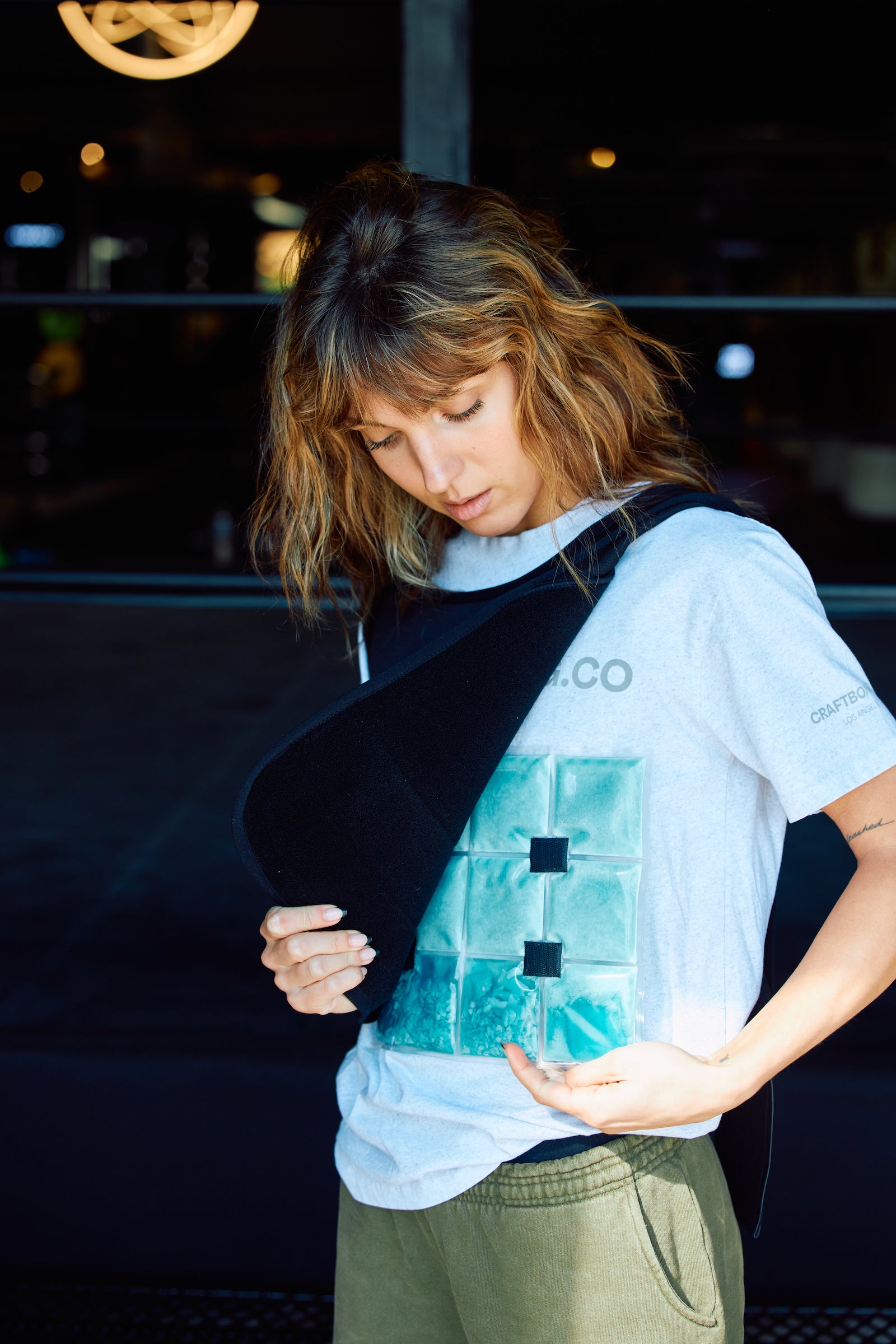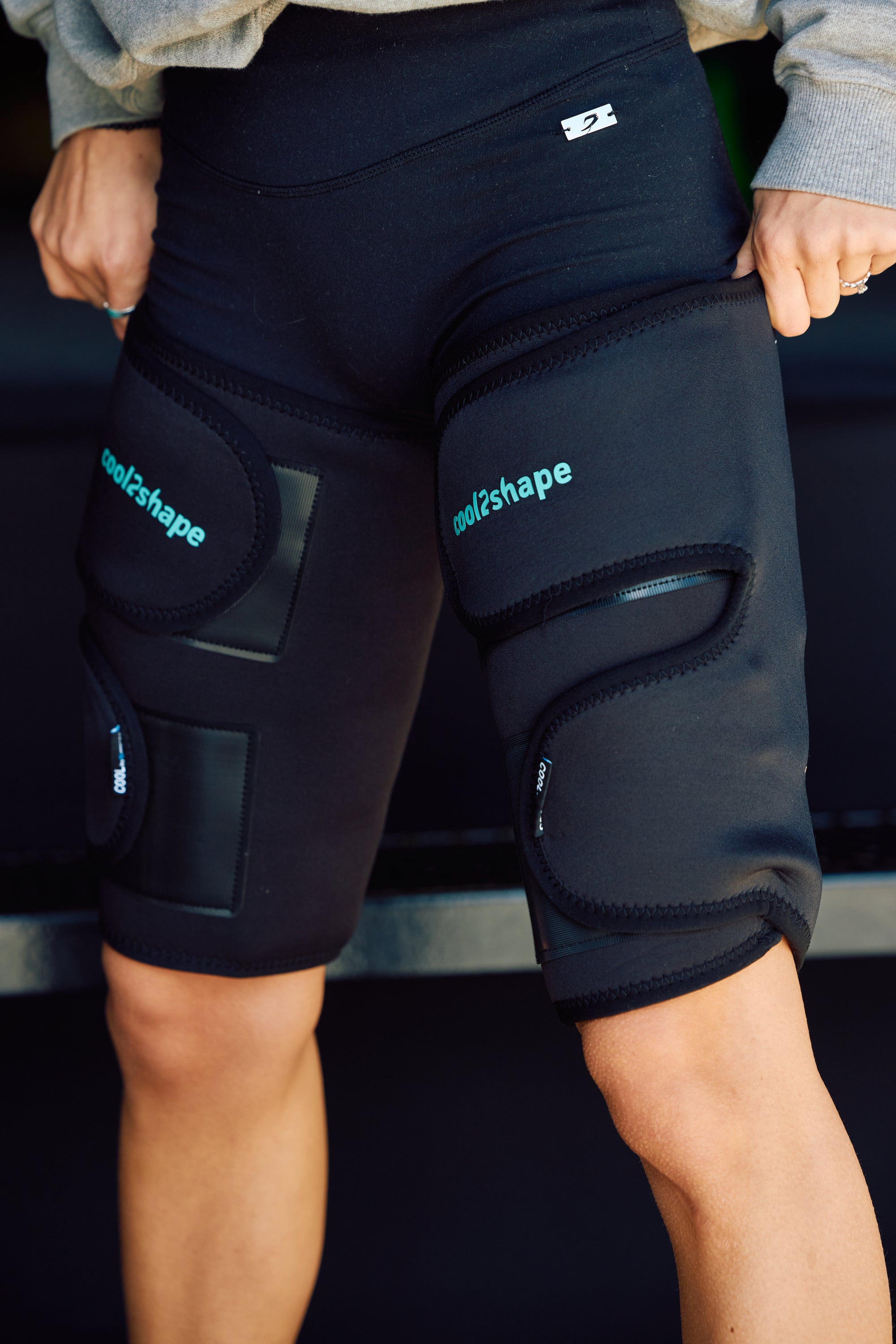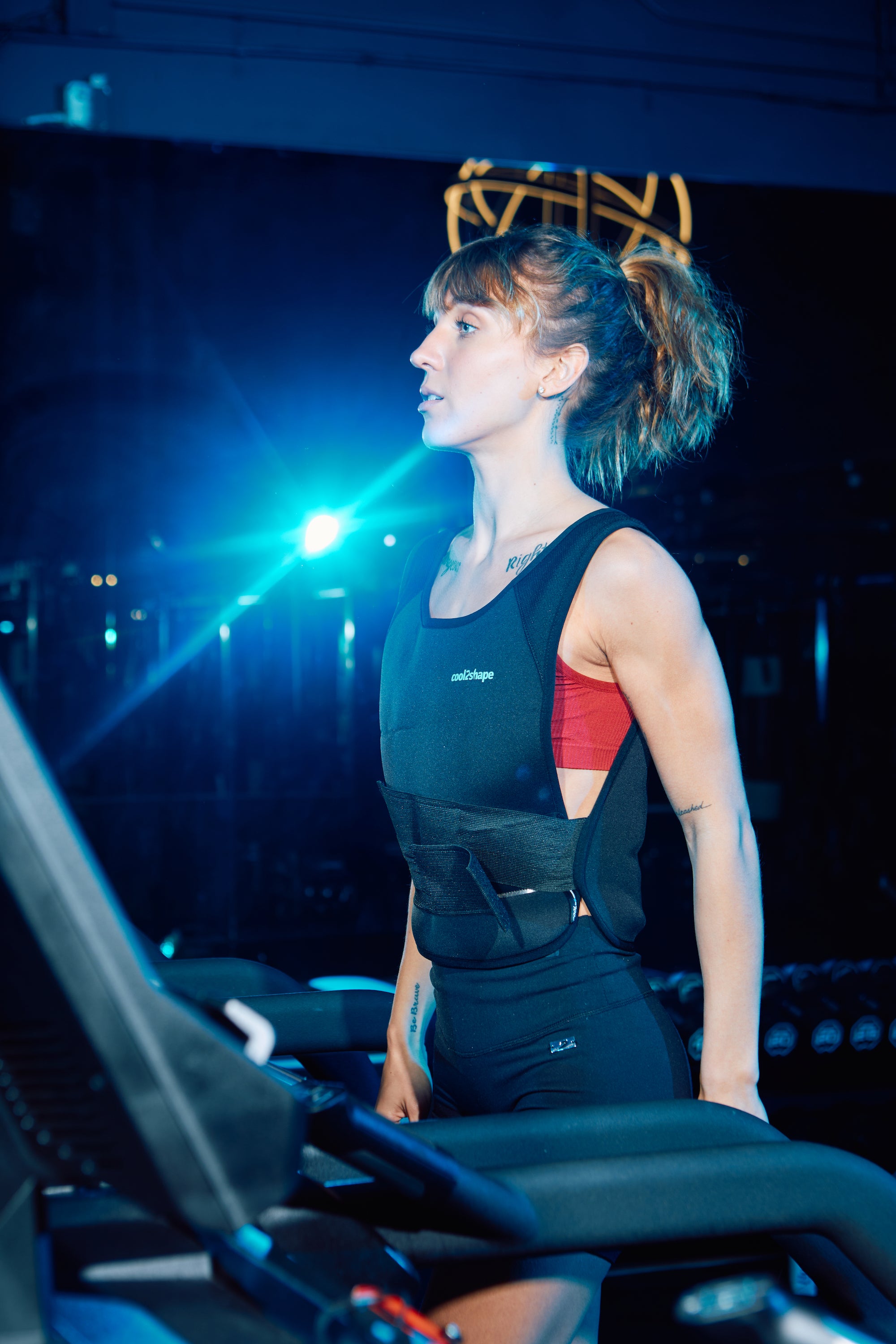 It's natural. Our bodies are designed to be outdoors, active and strong. We evolved into a modern sedentary and climate controlled life with health issues that are epidemic and accelerate as we age – obesity, heart disease, bone loss, loss of muscle, diabetes and cancers. A decade ago Hyperwear recognized a trend of women buying our performance weight vests for osteoporosis.
Scientific studies showed that the simple, natural act of adding a weighted vest to excercise was a way to fight loss of bone mass. A cooling vest we developed for athletes became a seed for recognizing the importance of new discoveries about brown fat and cold exposure. The idea that applying mild cold to the body with a cooling vest to activate brown fat could treat disease is now recognized as a natural way to improve metabolic health. The Cool2Shape cooling vest and wraps use cold packs to shrink fat deposits of your bad white fat and increase your daily calorie burn unlike short term limited fat freezing.
Stay up-to-date
Latest News