Level-up Your Fitness Through Rucking
Welcome to our guide for all things Rucking. Whether you're a fitness newbie or a seasoned athlete, using a ruck offers an engaging, outdoor alternative workout. Discover the endless benefits of this emerging fitness trend and take your workouts to the next level.
What is Rucking? What are the Benefits?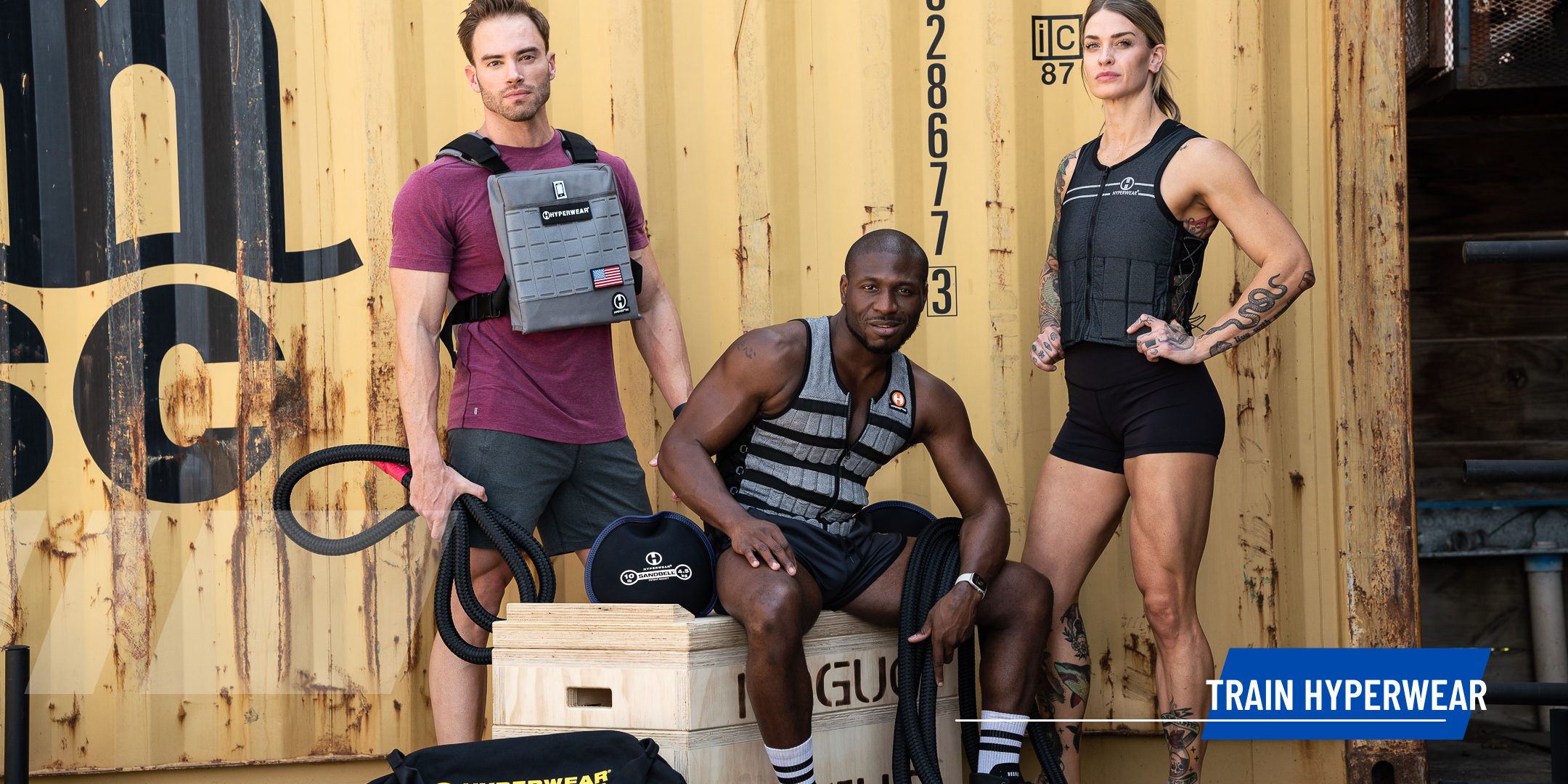 Ready to Start Rucking?
Now armed with multiple rucking options from backpacks to weighted vests, you're set to dive into the world of rucking. With Hyperwear's range of high-quality rucking weights and vests, your experience is guaranteed to be comfortable, adjustable, and rewarding.
Rucking
Yes, you can! While specialized rucking backpacks offer features like weight stabilization, your regular backpack can also serve the purpose, especially when you use Hyperwear's flexible and adjustable weights. Select a backpack with a hip belt and chest strap and you will have excellent weight distribution and stabilization too. Read more.
If you're new to rucking, it's advised to start with 10% of your body weight and gradually increase as you get stronger. It also depends on terrain. You may want to remove and adjust weight if you are hiking hills.
While rucking is a low-impact exercise, it's always best to consult with your healthcare provider, especially if you have existing medical conditions. Using a poorly designed pack and carrying too much weight can put a strain on your back and neck. Consider a weighted vest as an option. Read more
Of course. While you will miss the benefits of being outdoors, you can ruck on a treadmill and add a ruck to step-ups and many exercises.
Hyperwear invented a patented fitness backpack that was discontinued in 2018 due to problems with a supplier. Join our newsletter to stay up-to-date on availability of a new Hyper Ruck™.
Functional Training
More Tools