Cool2Shape Brown Fat Cooling Vest and Wraps
Quantity:
Pickup available at 2120 Denton Drive
Usually ready in 2-4 days
Cool2Shape Brown Fat Cooling Vest and Wraps
Vest
2120 Denton Drive
Pickup available, usually ready in 2-4 days
2120 Denton Drive
Ste 101
Austin TX 78758
United States
+15129960808
Cool2Shape Brown Fat Cooling Vest and Wraps
Features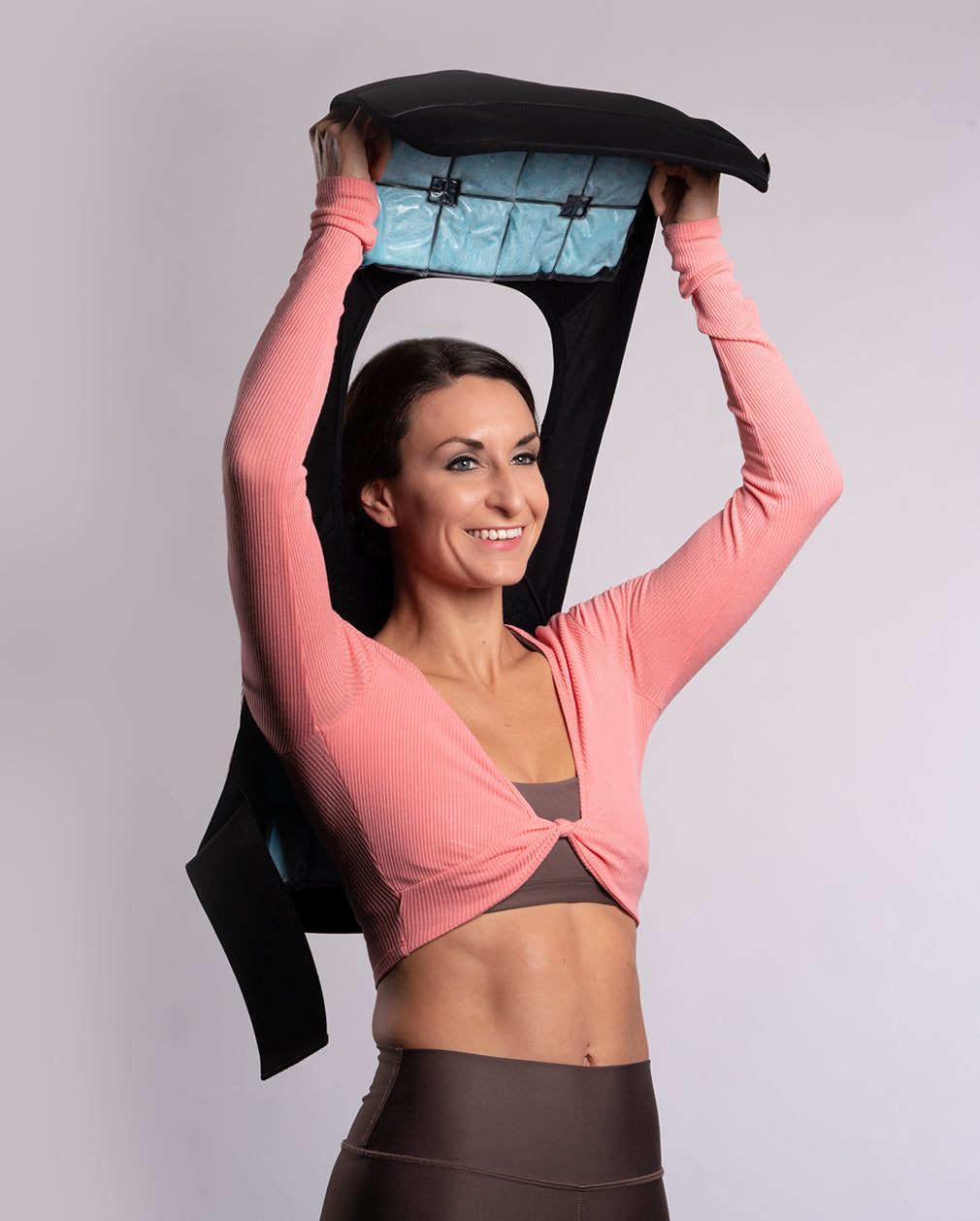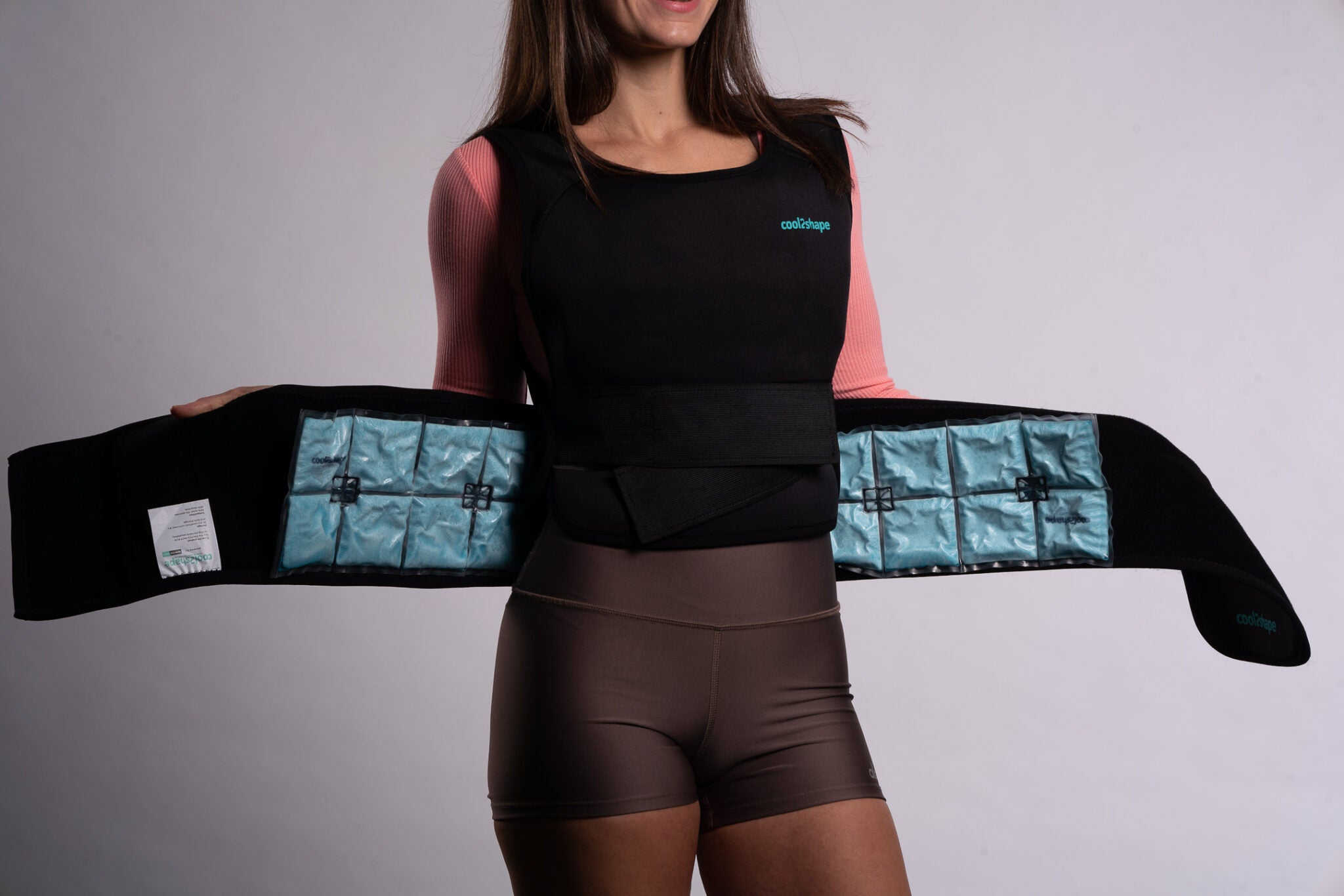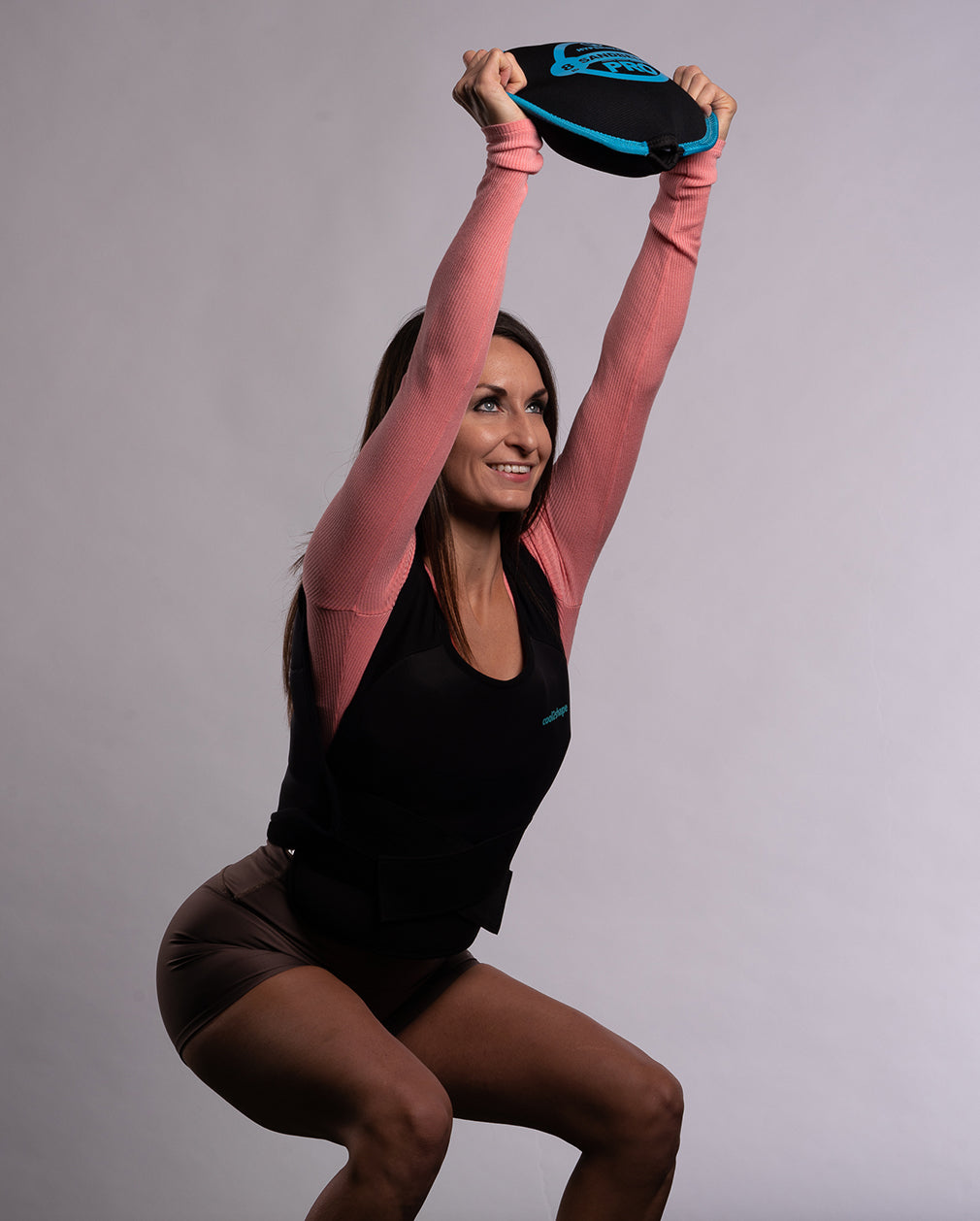 COMFORTABLE STRETCH NEOPRENE
Cool2Shape™ is the first patented personal cooling system designed to use mild cold in a wellness wearable to increase brown fat naturally and improve health. Inuteq® and Hyperwear® have combined to bring this new affordable and practical cooling technology to market for consumer health. Using a vest, waist trimmer, leg wraps, and arm wraps with phase change cooling packs at 59°F (15°C) Cool2Shape exposes the body to mild cold temperatures to stimulate a process called non-shivering thermogenesis. Non-shivering thermogenesis is a process by which the body uses lipids and glucose to produce heat to maintain core body temperature in response to cold temperature. This is done with the activation of brown adipose tissue, also known as brown fat, which burns calories and increases your metabolism.
Why use Cool2Shape to increase brown fat for health?
Weight loss: Exposing the body to mild cold temperatures by wearing cooling packs simulates natural cold exposure, stimulates non-shivering thermogenesis and leads to reduction of stored, unhealthy white fat.
Metabolic health: Non-shivering thermogenesis has metabolic health benefits, including improving insulin sensitivity and blood sugar control for diabetes.
Cardiovascular health: scientists reviewing scans of over fifty-thousand patients found that those with brown fat showed lower rates of coronary artery disease, cerebrovascular disease, congestive heart failure and hypertension
Osteoporosis: Brown fat has a beneficial effect on bone mass by facilitating bone growth and suppressing bone loss according to a study.
Soothing cold: Mild cold exposure is the natural, most effective way to increase brown fat for health and is comfortable unlike cold showers and cold plunge water or ice vests.
What is the science behind brown fat?
We recommend:
The Thermalist Journal and Community for expert advice on brown fat, cold exposure benefits, heat exposure benefits, health and longevity with Dr. Susanna Soeberg, Research Scientist, Bestselling Author of "Winter Swimming", guest on Dr. Andrew Huberman's Huberman Lab Podcast, and whose work was recommended on Joe Rogan's Podcast.
"Thank you Hyperwear for supporting The Thermalist Journal and me as a scientist with the aim to bring the benefits of cold exposure to the world! You are helping making this possible." Susanna Søberg, PhD in Metabolism from Copenhagen University, Founder of the Soeberg Institute
VOX video on youtube that explains cold exposure and brown fat benefits
Becher, T., Palanisamy, S., Kramer, D.J. et al. Brown adipose tissue is associated with cardiometabolic health. Nat Med 27, 58–65 (2021) 
Brown fat is promising for treatment of osteoporosis (2022) Brown Adipose Tissue Rescues Bone Loss Induced by Cold Exposure. Front. Endocrinol. 12:778019.